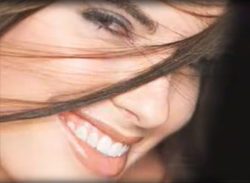 How do you rate your smile?  If it's less than a 10, what would it take to be a 10?
Nearly 81 percent of women and 66 percent of men between the ages of 18 to 65 believe a smile is essential to a person's appearance, according to the American Dental Association/Oral B. Lifetime of Healthy Oral Care Survey.  Another national survey has found that teeth are the number one facial feature people would want to change.  75% of adults indicate that having a good smile is important to landing a dream job, and 85% feel that a good-looking smile is important for meeting and attracting that special someone.
Smile Makeover Questioner
Just grab a mirror and answer the following 10 questions.
Are you self-conscious about your smile?
Do you avoid smiling when photos are taken of you?
Do you tend to cover your mouth with your hand when you speak or smile?
Would you like to close spaces or gaps in your teeth?
Do you feel your teeth are old-looking and make you look older?
Do you feel your teeth are stained or too yellow?
Are your teeth crooked, chipped, or crowded?
Do you notice any dark fillings that are visible when you smile?
Do you feel that your teeth are too large or too small?
Do you have excessive tooth wear that makes your smile feel older?
Qualified cosmetic dental specialists have the expertise and experience to provide the smile of your dreams. While there are many methods to achieve this, the most dramatic changes are typically made using porcelain veneers.  These little porcelain pieces allow your smile designer to alter the shape, color, and alignment of your teeth to make them absolutely beautiful. Teeth that are worn, stained, or broken can be made to look better than new.
In most cases, this transformation can be made in as few as two visits. The first visit involves removing a small amount of tooth structure.  Beautiful temporary veneers are placed for use while the permanent veneers are being made. At the second visit, the temporary veneers are removed, and the permanent ones place, completing your new, gorgeous smile.
Your new smile is both fantastic looking and fantastically durable. Dr. Cook has over 20 years of experience in cosmetic dentistry. He has completed advanced training in cosmetic dentistry, smile design, and veneers.
Kelly Jorn Cook will make sure that your new smile fits harmoniously with the rest of your teeth. Your teeth will not only look great, but they feel great and function wonderfully too.
If you answered the first question with a number other than 10, you owe it to yourself to call Kelly Jorn Cook, DDS, a Family and Cosmetic Dentistry in Chandler, AZ, for a consultation. Call Dr. Cook today at Tel: (480) 899-4477 and visit us for more information on Cosmetic Dental Porcelain Veneers or a Complete Smile Design Makeover.
Call Doc Kelly for a free smile design consultation.
For more information, see: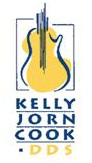 Cosmetic Dentist
Kelly Jorn Cook, DDS
3800 West Ray Road, Ste 19
Chandler, AZ 85226